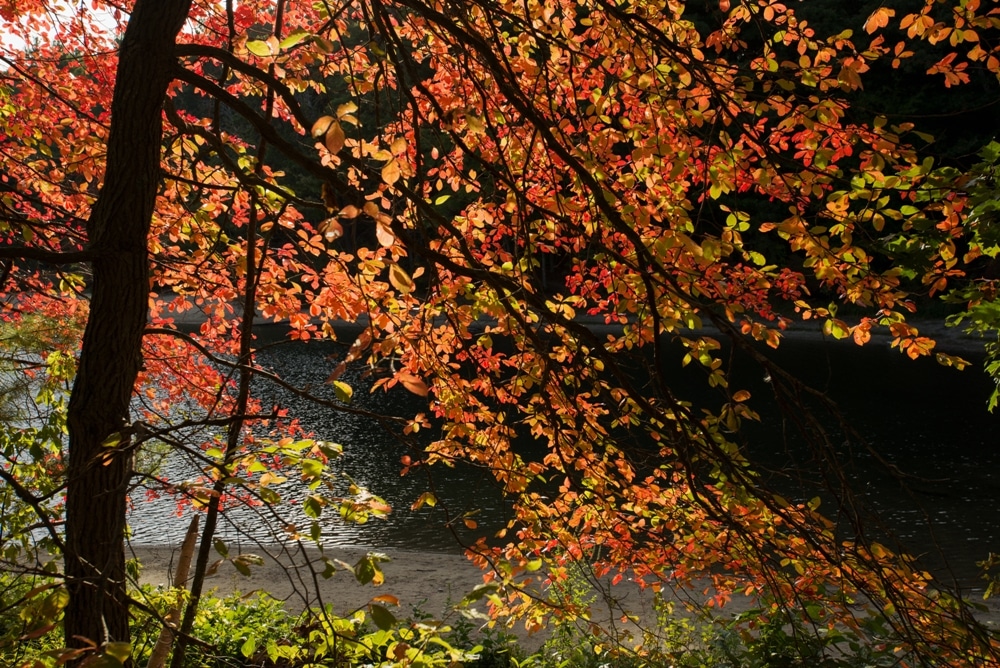 Exploring Farrar Pond and Hiking Mount Misery in Lincoln, Massachusetts – Henry David Thoreau is one of America's most prolific writers, and quite possibly the father of the movement to return back to nature. Mount Misery is one setting about which he wrote, and one that he traversed on a near-daily basis. Don't let the name fool you, however – Lincoln's Mount Misery is not a mountain and it is certainly not a miserable experience. Instead, it is a small hill dotted by forest, surrounded by foot trails, and several small fishing ponds.
Lincoln's Conservation Trust maintains these grounds, a portion of the nearly 400 acres of green space within the town, in addition to the more than sixty miles of walking trails. The trails on and around Mount Misery are somewhat parallel to one of the other popular destinations in Lincoln, Farrar Pond.
Experienced hikers are often misled in reference to the name of this destination. If you're looking for a challenge, you won't find it at Mount Misery; in fact, that was one of the greatest things Thoreau wrote about – the calm, peaceful serenity here; there's no hustle and bustle, and there's no rush to the top. Mount Misery instead offers respite from life's daily demand.
Thoreau aside, Mount Misery remains a hidden jewel. The trails offer enough seclusion to proverbially escape the city's grind. The incline is gradual, and regardless of your fitness level, you'll find the hike amenable. Hikers enjoy the slow, meandering trails that are softened by the needles of pine that have fallen across the trails. Not quite 300-feet-above-sea-level, Mount Misery has a canopy of hemlock, and the hill is located in the midst of farms, wetlands, and several types of wildlife.
Local Bostonians enjoy getting away to Mount Misery these reasons, and the fact that it's only twenty miles away is icing on the cake. Cambridge residents can escape to Misery with an even shorter drive. It's calming how fast the cityscape morphs into wooded areas, offering a pervasive calmness.
Thoreau mentioned Mount Misery and several of the region's other trails and ponds, such as Farrar, in many of his journals and other writings. While it may not be the same as it was in Thoreau's day, Mount Misery is still the haven it has always been.