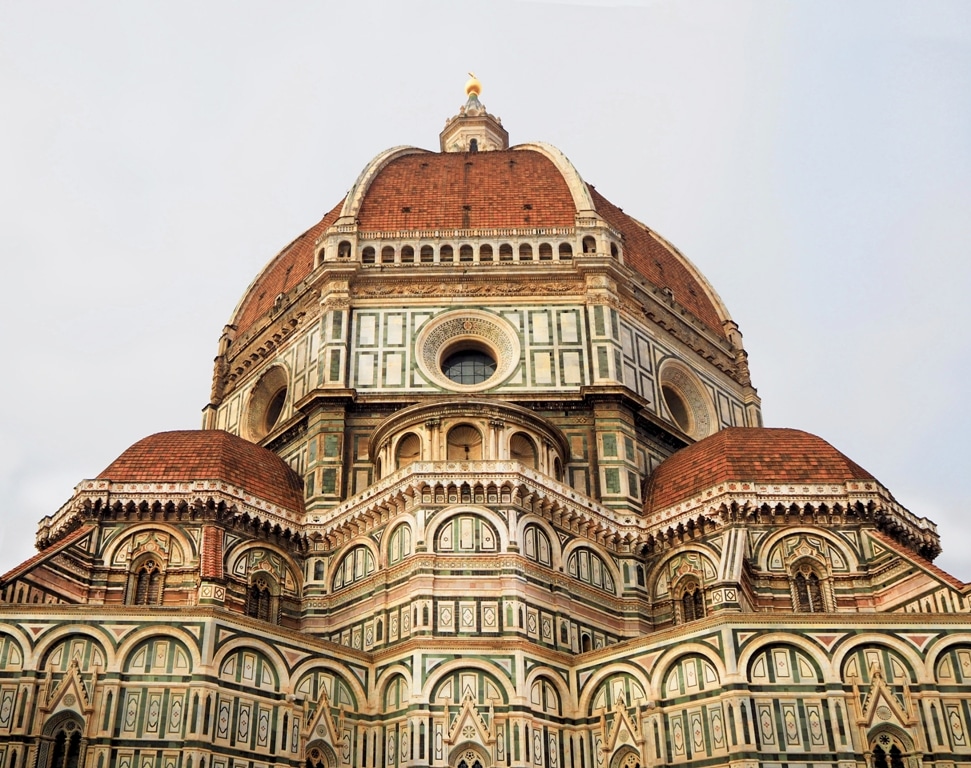 Florence Cathedral in Florence, Italy – The Florence Cathedral, also known as Santa Maria del Fiore, was created by di Cambio. When it was completed during the 1400s, it was the third largest of the world's churches and Europe's largest church, towering above its predecessor, the Santa Reparata. In fact, the Florence Cathedral was an addition to the Santa Reparata.
Di Cambio took the design of the then-current church and went in a noticeably different direction with his construction of the Florence Cathedral. The original church, built sometime around 300 AD by Talenti, had few windows, and those it did have were spaced far apart. Di Cambio's addition placed the windows much lower on the façade. The windows were narrower and spaced more closely together also. He also added sculptures around the outside of the church, which would later be removed and placed at the Historical Museum of Opera by none other than Francesco de Medici in the late 1500s, as he desired to build a new façade on Florence Cathedral.
When di Cambio passed away in 1310, his work came to a near halt. Over twenty years later the work would finally resume when magistrates took over the construction. Eventually, the reconstruction would again fall into the hands of the original builder Giotto, who was only able to complete the bell tower's construction before he, too, passed away. Pisano took over after Giotto till 1348. That was the year that the population of the city was literally cut in half by the plague. The following year, Talenti took over yet again, completing the bell tower, the central nave's vault, and several minor naves. From the late 1300 through the earlier part of the 1400s saw the building of the tribunes as well as the drum of the famous Dome.
Beginning in the 1800s several interventions occurred. The most important of these being the additions of new choral chambers, as well as the simplifying and updating of existing ones. Statues were no longer allowed to stand at remain at the altars. Finally, the Duomo's façade was reinvented, proving to be the most difficult yet rewarding of all the work that has gone into the Cathedral.