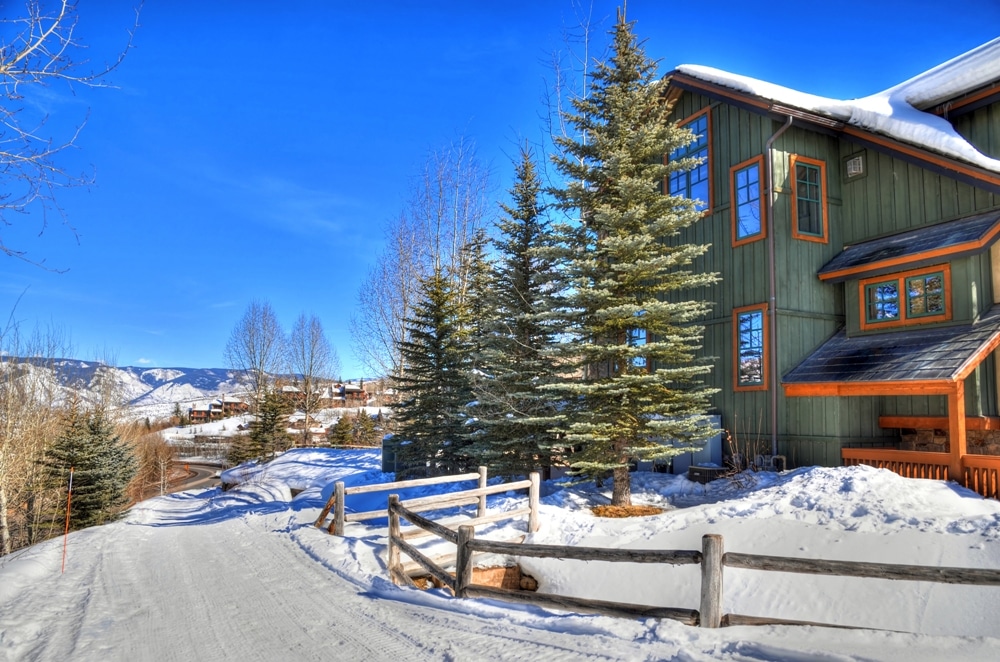 Luxury Skiing in Snowmass Village Colorado – Nothing is quite as fun as the blood-pumping, adrenaline rush of skiing down the side of a mountain at nearly sixty miles an hour. One of the finest places to find this out is at Snowmass Village in Colorado.
Before skiing was even a sport, and well before settlers had set foot in the Brush Creek Valley, this area was the summertime food gathering place of the Ute Indian. Here, this people hunted wild game and fished in the many creeks. The first non-natives to explore the Elk Mountains didn't do so until 1853, but it would be an even further twenty years before the peaks surrounding Snowmass would be given proper names: Mount Daly after Augustus Daly, and Capitol Peak after the nation's capital in Washington, D.C.
Ranches raising sheep and cows would come to occupy Brush Creek Valley by 1880. One of the more prominent of these ranches was owned by Charles Hoaglund. He and his family came here from Sweden when silver took a dive. Hoaglund was hired to assist with closing the Smuggler mine in Aspen. During this time, he acquired land in the Brush Creek Valley and began raising cows, sheep, and feed. Many of the original buildings from his ranch are part of the Anderson Ranch Arts and Cultural Center.
Hoaglund and his wife had a child, a daughter named Hildur. Hildur was born and raised on the Brush Creek ranch, and went to school in the one-room school that still exists today, functioning as the community's preschool.
How does all this fit in with a luxury skiing vacation? Bill Janss began to buy out all the ranch owners in in valley in 1958. He wanted to recreate a ski area that would rival that of neighboring Aspen. Three years later, six of the ranches in the valley belonged to him and were quickly converted into a European-style skiing area on more than 3000 acres. Snowmass opened in 1967 boasting five lifts, over fifty miles of trails, more than half a dozen hotels, and six dining establishments. Ten years later, Snowmass became an incorporated town.