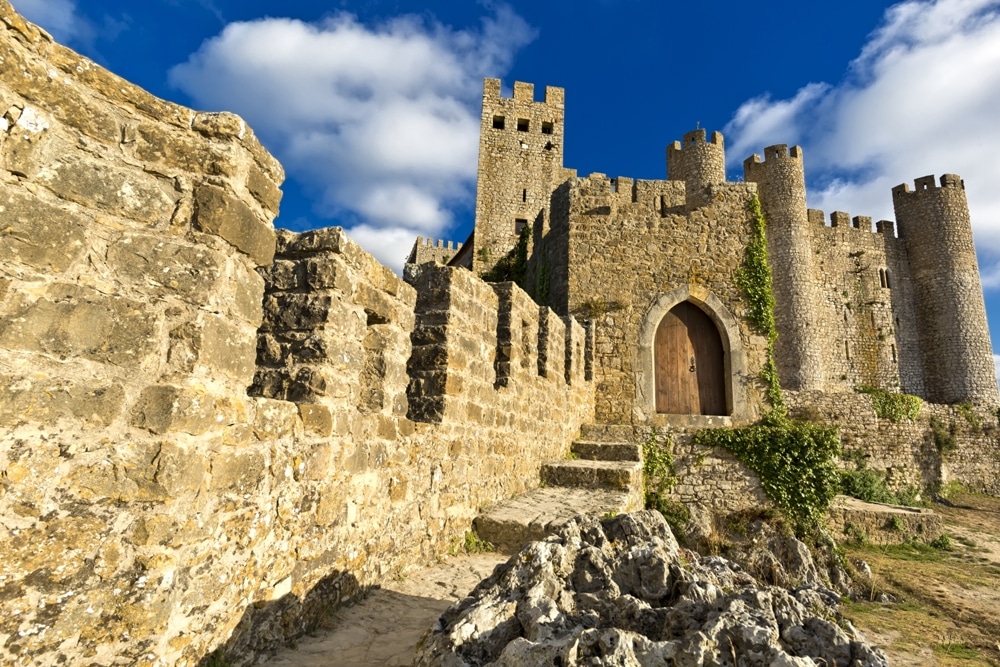 Known as one of Portugal's Seven Wonders, the Pousada carries enormous importance historically, and has features that date to the 800s AD. The courtyard at the Pousada do Castelo de Obidos, located just off the north wing of the castle, was built in the early 1500s.
King Dinis married Queen Santa Isabel on the castle grounds, and little did she know at that moment, but the castle and its estate was the King's wedding gift to her. To this day, it is one of the most romantically impressive castle estates you'll find.
On a culturally significant "night of rest," an army attempted to surround the land. A townswoman had had a dream, and asked to speak to the King. She wanted to tell him what she had dreamt. The dream was not meant for the King's ears at all, but instead for that of opposition, and the dream gave the King's opposition the instructions regarding how to launch a surprise attack at Obidos – and win. She told of the "correct door to enter" which would promise Obidos to belong to the Christians. Obidos was in fact conquered the very next day, but the gate through which the army was allowed entrance still exists – the Porta da Traicao, or Gate of Betrayal.
It was in 1951 that Pousadas de Portugal decided to renovate and restore old Portuguese buildings and registered historically significant sites as hotels. They came up with a model for restoration with the architectural insight of Joao Filipe Vaz Martins.
The Pousada now includes various common areas, such as a restaurant and a bar. There is also an impressive boardwalk and reception hall. When you visit, you have options as to the type of stay you desire. You can opt for the true medieval experience and stay within the castle, or you can stay in the manor house right next door that allows for an experience more like that of the townsfolk.
Within the castle are eight hotel rooms, three of which are suites inside the tower. The other rooms are somewhat small but still afford a unique experience.
At the manor house next door, every room is decorated traditionally from the Villa de Obidos, with traditional tiles and fireplaces.