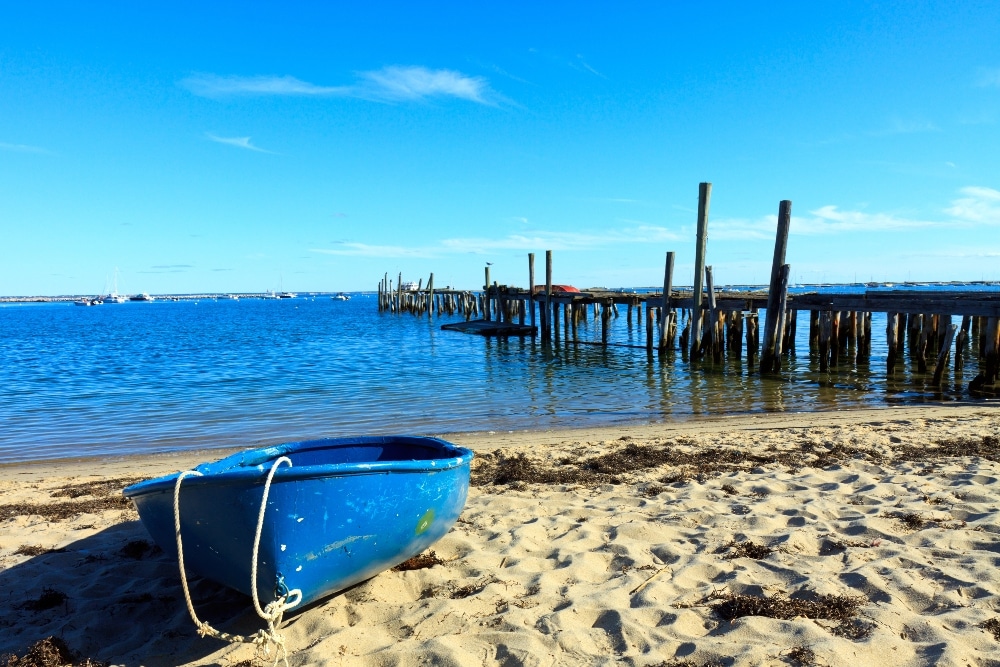 Tourico Vacations on Massachusetts: Cape Cod, Massachusetts – Wequassett Resort – Long before settlers began to colonize Cape Cod, Wampanoag Indians called this region of Massachusetts their summertime residence. This people swam and fished in the crystal clear waters of the Bay, chipped the colored stones they found into arrowheads, and gathered shells of quahog and periwinkle to make wampum. The Wampanoags named this portion of land Wequassett, or 'crescent on water,' probably because the sandy spits of land curve around the cove like a crescent shape.
Wampanoag Indian, Sachem Towsowett, sold this portion of Cape Cod to the man who would eventually colonize Chatham, Massachusetts, William Nickerson, in 1665. All of the buildings that make up Wequassett Resort have historic beginnings; however, two of these buildings are especially noteworthy. Eben Ryder House was built in neighboring Brewster, Massachusetts. It was disassembled in 1907 and brought to Wequassett by trucks, and reassembled. The Wequassett Registration Building was built in 1740 and was also trucked to Wequassett from its original land.
The resort sits at the top of a ridge that faces east, and affords panoramic views of the bay and the ocean. The buildings are whitewashed, tidy, and all nestled within nearly thirty acres of gardens, marshes, and forest – a true paradise of seclusion to really get away from everything pressing.
Guests and nature thrive side by side in the salty breezes of this temperate zone. The resort's grounds are well-maintained, manicured, and landscaped with the discerning traveler in mind. The harmony of it all against the backdrop of the shoreline's splendor is breathtaking! There are bricked walkways that meander through the gardens, past the frog pond, and highlight the changing plants throughout the seasons. Wrought iron benches are spaced so that you can take a seat and let the sea air fill your lungs while you take in the beauty that surrounds you.
Wequassett Resort sits in Cape Cod's elbow, hidden from the rest of the cape. There are more than 100 guest rooms, four praised restaurants, two heated pools, two white sand beaches, boating rentals, water activities, four tennis courts, and a championship golf course. Your experience at Wequassett will illustrate why this is the best resort at Cape Cod.