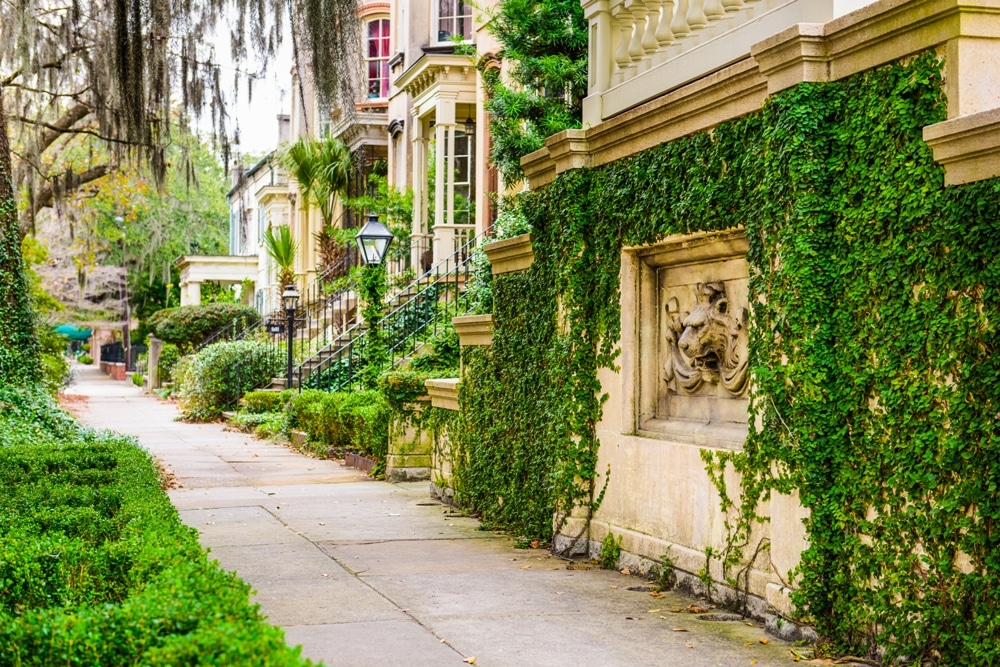 When you think of Savannah, Georgia, you probably see images of Rhett Butler whisking Scarlett O'Hara away to happily ever after, or grand balls at a stately mansion. If this appeals to you, Savannah is a place you won't want to miss. Tourico Vacations reviews historic Savannah and some of its unique history.
There is history in Savannah, in places like Johnson Square. Postcards in local shops don't do the area justice in their depiction of the beauty of this great American city. Narrow streets are shaded by long-reaching tree branches that have seen more than a couple of generations of families pass underneath. Homes that were built before the Revolutionary War and throughout the Victorian period still stand, testifying to the dedication of Savannah to its history.
The shops that line the colonial-style streets, Gryphon Tea Room, for instance, exist in buildings that are over one hundred years old and once housed something entirely different. In the case of the Gryphon, that used to be an apothecary shoppe.
While Savannah is certainly known for its beauty and much more, beneath the streets and homes and shops are tunnels from a much different time in our history. It is the Savannah that is most often unseen, although it doesn't go undiscussed. The hushed whispers of the local legends would beg anyone for a tour.
These tunnels tell a much different story of Savannah's history. A bit darker, more elaborate story begins to take shape of this city's less-than-perfect past which, for better or worse, has created the (perhaps haunted) Savannah we know today.
One of the least discussed spots in the entire city is known as Factor's Walk. It is so named due to the many cotton farmers, known as cotton factors, in the 1800s who gave Savannah its claim to notoriety. Those who had been purchased as slaves to operate these farms were brought down River Street and taken into the tunnels beneath. Those tunnels are now sealed off; however, the places in which the buildings basements would have been now report ghost activity. True or false, it still makes for a great story to tell when you return after your vacation. Tourico Vacations reviews historic Savannah and other great destinations with you.