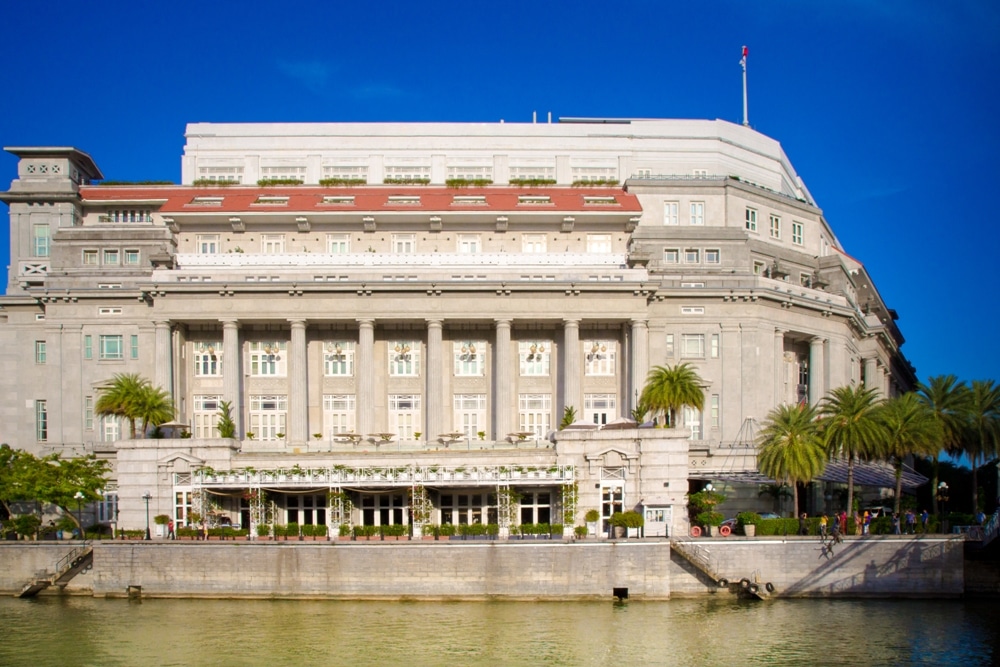 One of the most significant landmarks in Singapore's Civic District is the Fullerton Building. Now known as The Fullerton Hotel, a luxury stay-and-play resort, the building is at One Fullerton Square in the Central Region's Downtown Core, partially occupying the site of what once was Fort Fullerton. Tourico Vacations Reviews the History of the Fullerton Hotel – Singapore and what makes it so special.
The building was located within Fullerton Square, which was formerly Fort Fullerton. The fort was so that their portion of the Singapore River could be guarded. As the region's first governor of these settlements (1826-30), Robert Fullerton lent his name to the fort. Incredible developments began to take place in the area near the 1850s. One such development was Collyer Quay; a sea wall that was constructed to block potential washing away of the town. Named after George Chancellor Collyer, construction of the wall began in 1857 and lasted until 1864. This sea wall stretched from Fort Fullerton to where the Telok Ayer Market used to be.
By the middle of 1873, there wasn't much of Fort Fullerton still standing. The Exchange Building opened on the grounds in 1879.
After the demolition of Fort Fullerton, this parcel housed a Post Office and Exchange Building. In 1922, it was decided that those buildings were to be demolished so that the Fullerton Building could be built. During construction in 1925, the fountain that had been outside in Fullerton Square was relocated to the Esplanade in an effort to protect it during the construction phases of the Fullerton Building.
The Fullerton Building was finished in June of 1928. The Post Office was relocated inside of the building, along with other governmental offices, such as the IRD, or Inland Revenue Department, Chamber of Commerce, and Singapore Club. During the second World War, the Japanese used the Fullerton Building as their headquarters of military administration. Finally, a two-year restoration project costing $400 million would transform the Fullerton Building into Singapore's Fullerton Hotel.
The Fullerton Building held its formal opening ceremonies on June 27th, 1928 at 10:00 in the morning. Several of the attendees were high-ranking military and civilian officials, as well as a major public attendance. Tourico Vacations Reviews the History of the Fullerton Hotel and other popular destinations for travel with you.