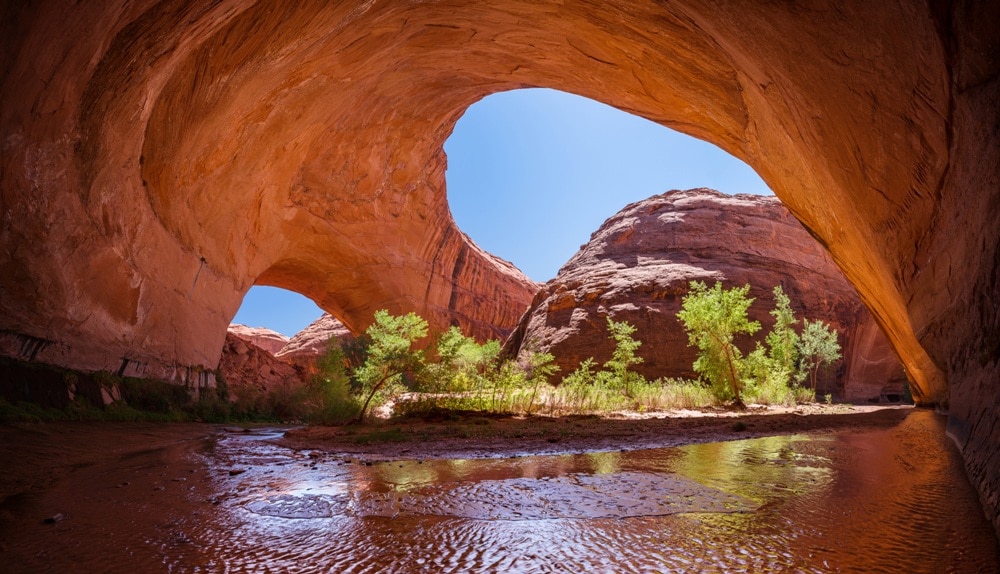 There are many places on the planet the history of which we may never know, so when you have the opportunity to live in or visit a region the history of which is known, it brings to life the stories of all the peoples who came before. Tourico Vacations Reviews the History of Glen Canyon National Recreation Area.
Prehistoric cultures have called Glen Canyon home for many thousands of years. These peoples lived here, in the canyons, roaming freely. Fast forward, and a panoramic shot of pioneers, surveyors, farmers, and many others left an indelible mark on the region. More recently, those seeking homesteads, those running the river, and those mining precious uranium have lived and worked here in areas that are now covered by Lake Powell's waters. The region still offers the opportunity for exploration and adventure. You'll find that any story you hear isn't hearsay – these stories are true to life stories of the people who founded this region.
Perhaps one of the most famous spots to visit in all of Glen Canyon is that of the Hole-in-the-Rock. Mormons began leaving their homes in and around the Mississippi River due to religious persecution. By 1847, they had arrived in the Great Salt Lake Valley. Less than thirty years later, their numbers had grown and they had rather large settlements in what is now known as Utah. There were a few families that had yet to make it that far west yet, and were living near the Colorado River. There was nothing nearby, no towns or other settlements, and this threatened the safety and security of these families. In order to be able to provide for these families, it was noted that the church must send reinforcements and create a settlement in that area.
The mission was undertaken by Silas Smith, who led a scouting party out of Paragonah, Utah in the spring of 1879, seeking the best potential route to these families, and to then seek out the best possible place to create the new settlement. The expedition, along with all of the families who had chosen to go and become part of the new settlement, met with the families they were looking for in November of that year, and the story of what happens next can be found inside the Visitors' Center at Glen Canyon National Recreation Area.
Tourico Vacations Reviews the History of Glen Canyon National Recreation Area and encourages you to get out and explore on your next vacation.