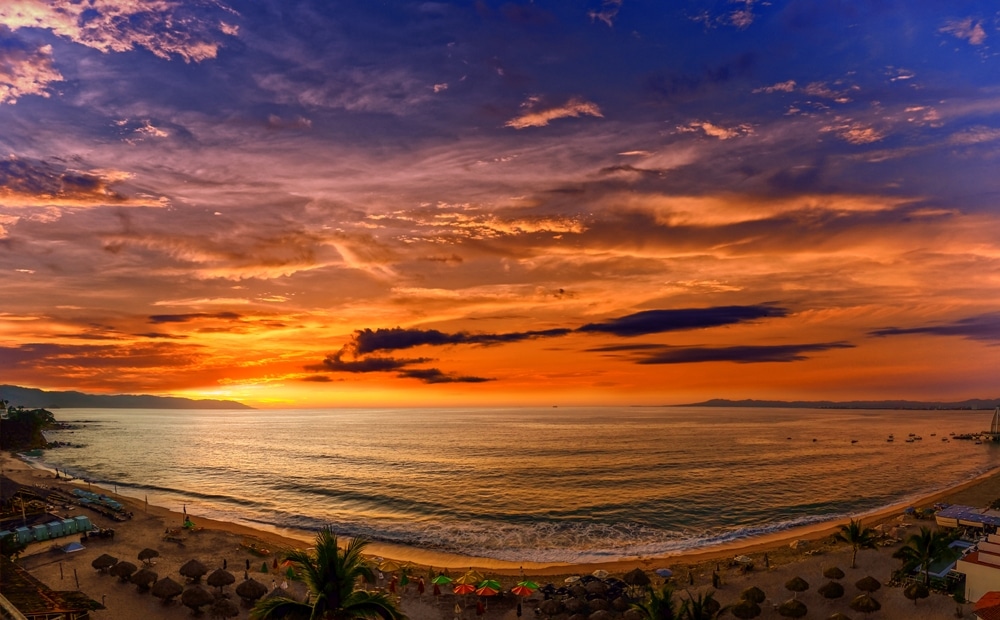 Who say's you have to cross an ocean to enjoy an exotic tropical vacation? Puerto Vallarta sits right on the western coast of Mexico, and is full of endless exiting possibilities.
Puerto Vallarta seems to be one of the most friendly and welcoming destinations around. Locals open their arms wide to new visitors from all over, embracing different cultures from around the world and celebrating diversity with everything they do. It's no mystery then why even assorted wildlife species flock to this tropical paradise. With the most extraordinary collection of vegetation covering the mountains, hundreds of species of birds, orchids, and wildlife such as the ocelot, the jaguar and the iguana claim this part of Latin America as their home. Similarly, out on the water, you can see humpback whales playing above the surface and dolphins dancing around each other.
Another great thing about going on vacation is the food. Whether it's just the idea of not cooking for a few days, or the mouth-watering cuisine that gets your blood pumping, Puerto Vallarta's selection is nothing short of unimaginable. You can't go wrong with choosing something simple and traditional at one of the local outdoor cafes or restaurants, however a variety of international restaurants are there for anyone who wishes to try something a little more innovative. No matter what your tastes are, you are sure to find something wholesome and delicious just a short walk from wherever you are.
Whether you're after a relaxing trip to the beach, a thrilling aquatic adventure, or a sophisticated stroll through town, Puerto Vallarta is equipped to indulge your every whim. Visit any of the areas art galleries to gain a deeper appreciation for the local heritage. During the day enjoy a variety of public sculptures or find out when the next cultural festival is taking place for endless fun in the sun, or take a long nap and prepare yourself for a spectacular night life that has even New Yorkers catching Z's. Now matter what kind of adventures you plan to embark on, Puerto Vallarta is filled with all the things you could possibly want to do.
No matter who you are or what your reason is for coming, Tourico Vacations can help you get everything in place for your next Mexican excursion. What are you waiting for? We've done the hard part; now go enjoy your vacation!