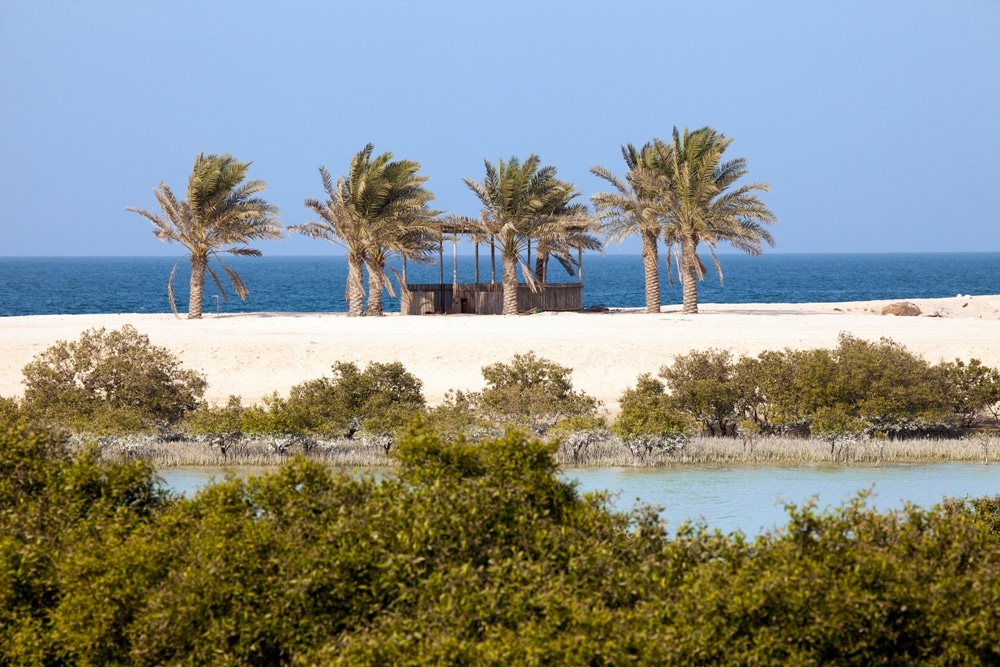 Tourico Vacations Reviews Sir Bani Yas Island – Luxury and nature combine on this Arabian chain of islands, offering splendor and a relaxing getaway with plenty of culture to go around. As a desert island, more than half of which is a nature preserve, this is one destination that offers the best of several worlds. Tourico Vacations Reviews Sir Bani Yas Island, an island you won't want to miss.
Viewing wildlife and adventurous excursions are just the beginning on Sir Bani Yas, which is just one of the eight islands of which the Desert Islands of Al Dhafra are comprised. There are several places to provide accommodations, including a 5-star hotel and several luxury villas.
In 2014, Sir Bani Yas was designated as the World's Leading Tourism Destination for Sustainability. Over half of Sir Bani Yas is Arabia's Wildlife Park. This is nearly the largest wildlife reserve in the region, with over 10,000 animals roaming freely, such as Oryx, gazelles, giraffes, and cheetahs. To experience this park in its entirety, it is recommended that you book the 4×4 Wildlife Drive, which is a guided tour in a specially made vehicle by a knowledgeable guide.
There are also equestrian activities for those who don't merely want to gaze upon nature but instead become a part of it. The contemporary stables offer various activities and lessons, and there are activities for everyone, regardless of skill level.
Three resort spa hotels can be found on Sir Bani Yas. For 5-star accommodations, the Desert Island Resort and Spa by Anantara offers star treatment. Al Yamm Villa Resort offers a more secluded beachfront access on the eastern portion of the island, and for sheer beauty the Al Sahel Villas Resort is perfect. Abu Dhabi's Danat Resort chain also offers all-inclusive tours of the islands.
As part of the cultural tour, you'll get to see Sir Bani Yas' recently discovered and only Christian church. It was initially found in 1992 during routine excavations. It is believed that it was built in the sixth century AD and abandoned sometime around 750 AD. Excavations continue today and new discoveries are made often, making this an amazing historical focal point of worldwide significance. Tourico Vacations Reviews Sir Bani Yas Island and other amazing distinations around the world.